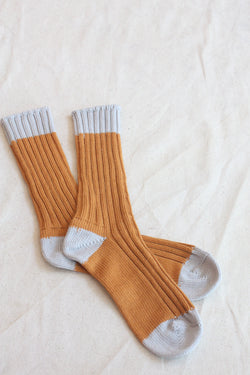 Two Tone Rib Socks Mustard
Two-tone socks made of high-quality, organic cotton that feels good on the skin. The top, heel, and toes are accented in gray. Simple ribbed design with a soft, stretchy and comfortable fit. Pair with sandals and all year round with boots, leather shoes, sneakers, etc.

98% Organic Cotton, 2% Polyurethane

Made in Japan
One size.